Design Print Cast, use Top Cast in conjunction with our B9 Creations 3D printer to close the loop on reduced inputs and generate greater profit.
Topcast started developing and producing casting machines from 2003 and in the same year we introduced the new generation of TVC models. With a double chamber which allows a differential pressure injection; we were the first to do so and the only one with more than a decade of history and competence. This allows a super fast casting cycle (less than 3 minutes) and an amazing quality/productivity score. Take our casting trees for example.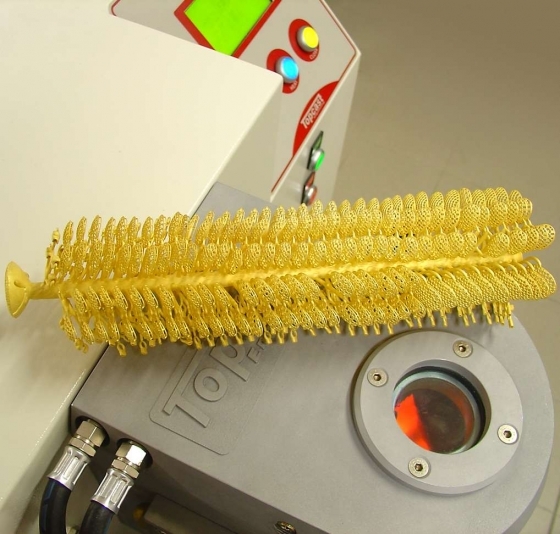 With our casting machines it is possible to cast 16" trees full of variety and different pieces including filigrees, massive, wax and resin pieces.
Flask H 120mm – Diameter 90mm.
100 programmes.
XXL model is also available for large scale production needs.
Stockist of investment powders & consumables, quality brands like Randsom & Randolph, Castaldo, FILE-A-WAX. Accessories like flasks & bases in various sizes.