Heat Resistant Fibre Handles Select Bent or Straight serrated self locking.
The heat-resistant fiber grips protect your fingers when working with heat. Resistant to high temperatures and will not contaminate platinum or other
precious metals. The cross-lock mechanism and serrated jaws hold the work piece firmly and securely. Lightweight for ease of handling.
Available in straight or curved jaw style. The perfect tweezers for soldering or when working with a heated work piece.
Specifications:
Tweezer style: Cross-lock
Jaw styles: Straight or Curved/bent
Handles: Fiber Grip
Overall length: 6-3/8″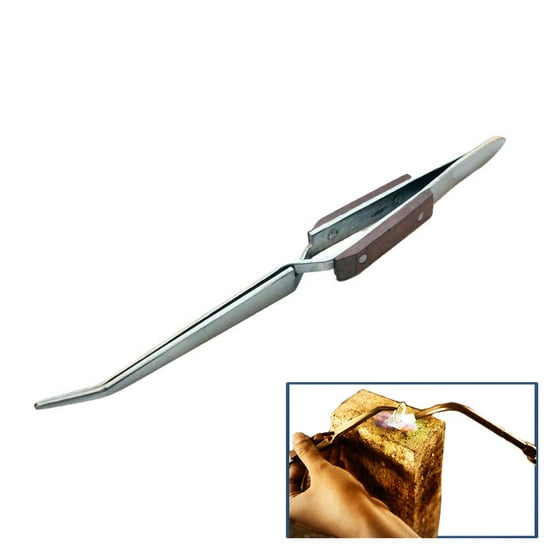 We stock a large selection of soldering blocks, bricks, solder rods , pastes , blocks, fluxes & heat paste to make soldering easy.