Hand Ingot:
Ingots Hand Rectangular 3 sections measuring
one side : 19 x 8 x 170  other side: 9 x 9 x 170 / 7 x 8 x 170mm.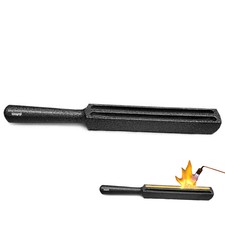 Choose from various styles of crucibles for centrifugal casting, normal melting from crucible to ingot. Made of fused silica with clay bond & suited to high melting temperatures. A handle or tongs should be added to make pouring easier.
Related Soldering Products: