Casting Flasks:
Stainless Steel various sizes to choose from.
C0022 C0021 C0023 C0115 C0116 C0133 C0151 C0152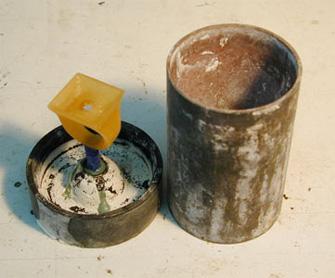 Solid Flasks with flange and cross bar. Jewellers use these heavy gauge perforated flasks, in stainless steel. These flasks with stands thermal shock and corrosion. Ideal for use on centrifugal casting machines. Made of a stainless steel alloy that withstands the high temperatures found during burnout. Perforated flasks also available for vacuum casting.
Don't forget to make sure you have the matching rubber sprue base.
We sell a large selection of casting machinery, investment & consumables like injection waxes, tubes, slices, slabs & wires, silicone strips, mould frames & more.