Casting 500g Capacity 94mmL x 70mm w x 20mm high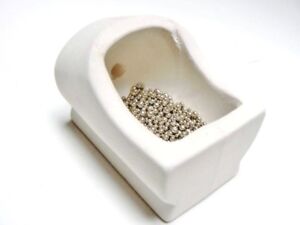 TIP : Don't forget sprinkle some borax which will help keep the impurities out of the metal!
Crucibles

Choose from various styles of crucibles for centrifugal casting, normal melting from crucible to ingot. Made of fused silica with clay bond & suited to high melting temperatures. A handle or tongs should be added to make pouring easier.
Related Soldering Products: