Buffs muslin 75mm 100mm 150mm x 50 Folds Loose leaf Soft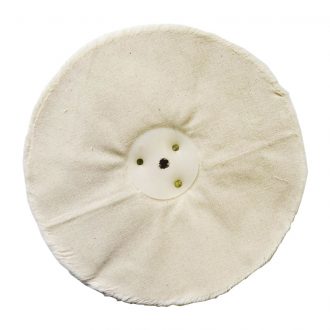 UnStiched  for more flexibility. Also available in stitched if you require less flexibility and you want the buff to last . Buff works best with Unipol gold- The latest addition to the well known Unipol brand, great for a final polish on silver & gold , use it on a soft buff . Almost no fluff or residue whilst polishing. Polishes with cleanest of circumstances. Leaves protective film to prolong lustre. 635 grams Used as the final polish instead of rouge, best paired with a soft buff.
We have a large selection of bristle brushes , cloths , mops & polishing machines too!