Setting Bezel Punches for setting stones comprised of 18 sizes of conical punches and wood handle. Sizes 0.75mm to 7.75mm.
Attach the correct sized tube punch onto handles then push over your tube setting- using even steady pressure, make sure you are working on a level surface. Hit the wooden handle with a mallet. Makes tube setting quick and easy!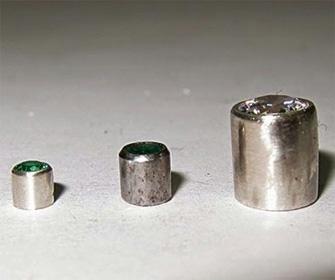 We carry a very large range of hammers for chasing, repousse, riveting, texturing, watch making, goldsmithing as well as mallets in nylon, rawhide & wood. Thor, Freitz, Antilope plenty of trusted brands.