Sterling Silver 9ct White or Yellow gold 0.70mm with ball end.
For a beautiful start to your earring designs.
Our shepherd hooks feature a simple curved shape finished with a classic ball and simple loop at the end.
The loop allows you to easily add your own charms.
Sold per pair.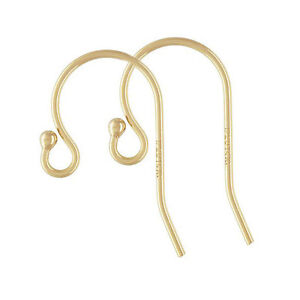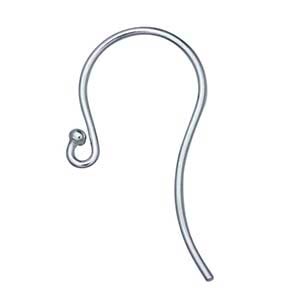 * Sterling Silver Shepherd Hooks M.O.Q sold per 5 Pairs *
We sell an extensive range of findings like spacer beads, chain per meter, butterlies, clasps. Even stringing supplies and Cubics zirconia's. 
The Argentium 935 Ear Hook Wires are hypoallergenic and antibacterial. They are also fantastic for crafters or jewellers alike. Use them for all your beading and crafting.