Wax Razor Saw
Out of stock
Notify me when the item is back in stock.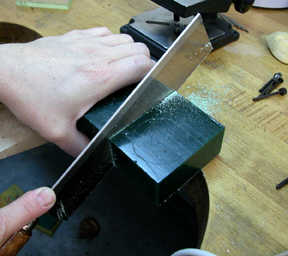 Slice wax bars, rods and ring tubes into tablets that have perfectly straight and parallel walls or tapered sides.  The ring tube is firmly held in place inside the box so there is no strain on the hand. 
We also sell a large range of other wax products like tubes, slices, wires, blocks, repair & sculpting wax & fillers, along with all the necessary carving forming cutting tools needed to get the job done , also an extensive range of casting  equipment, consumables like investment powder, injection waxes, waxes & carving tools.
---